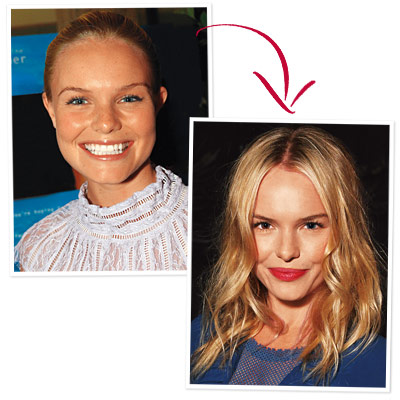 Twist your hips, toss your hair, flash a sexy smile, and don't forget the concealer. Yes, that's fabulous! Here, 11 tips to help you shine like a star when the flash bulbs go off.
Master a Signature Smile
A wide grin radiates warmth—but if it's not your sexiest look, take a lesson from
Kate Bosworth
and go for something smaller and more mysterious. Once you've found your most alluring option, practice getting it just right. Take a deep breath and smile as you exhale, keeping your jaw open and unclenched so your face is relaxed.
fashionsandmode.blogspot.com