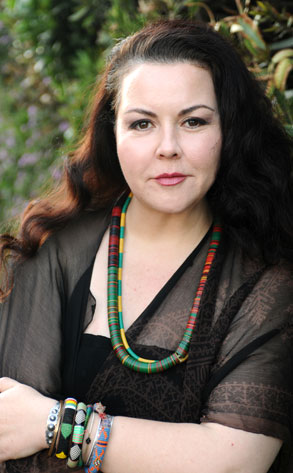 Just in time for Fashion Week, designer Cynthia Vincent will be launching her new, budget-friendly CV by Cynthia Vincent line for QVC. Tune in Friday, February 10, at 10p ET and Saturday, February 11, at 10p ET to shop her signature prints and breezy staples. We caught up with Cynthia for dish on the collection and helpful fashion tips!
WHY SHE DID IT: When QVC approached me about doing a line for them, I was really excited by the prospect to reach a broader audience. I liked their concept of bringing in more contemporary designers to their mix. You have everything from your stay-cation dresses to the LBD. Some of the printed pieces you will see is my signature maxidress done in a new way, but in a familiar print style.
HER INSPIRATION: I looked at my archives and did versions of my best sellers. I have a jersey little black dress with a low plunging drape in the back. It's more risqué, but still very wearable because it has the wide embellished band across it that covers your bra strap. That's one of my all time favorites. It's a really nice dress that you can wear day to night. Throw a jacket on it at the office and, then, take it off at night. Its also great for special occasions, so I love the fact that it is so versatile.