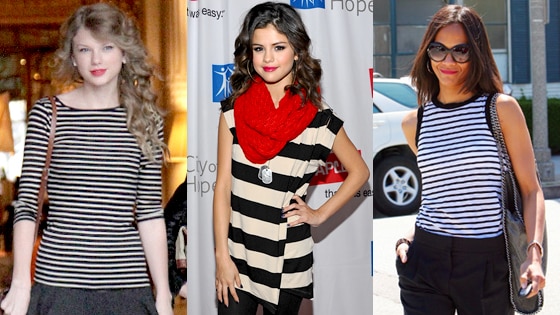 TREND: Striped shirts
WHO'S WEARING IT: Taylor Swift, Selena Gomez and Zoe Saldana
HOW TO WEAR IT: Your name doesn't have to be Waldo to rock stripes, in fact, a ton of celebs have sported the outfit-popping shirt! If you want to elongate your body, try wearing a thin-striped long sleeve one like Taylor did. It's perfect alone for a casual day out, but top it with a blazer and you have a sophisticated look for night. Or go the Selena route with a thick striped tee paired with a bright chunky scarf for an edgier look. But if you want to go more modern, Zoe has the right idea with a thinly striped tank and black pants.