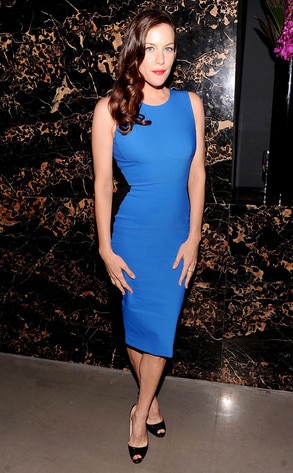 Whether
Liv Tyler
is shopping for a new outfit or groceries, the actress always makes an effort to buy goods that are friendly to the planet.
The vegetarian even looks to her BFF
Stella McCartney
for help. This do-gooder designer is known for her faux leather and earth-friendly line, which isn't only a perk to Liv, but to all eco-conscious celebs.
Liv has worn a countless number of Stella's creations. But one that stood out the most was the body slimming blue-and-black dress, she wore to the NYC screening of
The Ledge
. She paired the ensemble with black peep-toe pumps, side-swept waves and a bright coral lip.
Could you tell the frock was made out of recycled fabrics? Not at all! Just goes to show, that you can help save the environment and look sexy, all at the same time.
fashionsandmode.blogspot.com