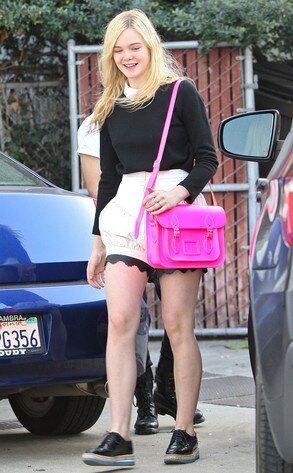 Every week, myStyle staffers, readers and industry VIPs offer their fashion, beauty and lifestyle tips. This week, celeb stylist Sam Saboura gives you his tips on wearing neon without looking like an '80s cartoon!
Neon works best when you have one pop of the bright hue in your look. Accessories are always the easiest and most inexpensive way to bring in the trend without a huge commitment to your style—or your pocketbook! Neon cuffs, pumps and clutches play well with neutrals like black, nude, navy and gray. Just make sure when you pair neon and black you avoid looking like an '80s flashback by using black accents sparingly, or go unexpected but very modern and fresh by opting for nude pieces instead.
Want to go even simpler? Try neon nails! Playful nail colors are having a moment right now, so paint on a pop of highlighter pink, yellow or green, and just go for it!
—Sam Saboura
fashionsandmode.blogspot.com